Libraries and archives must be aware of on-going digital humanities work outside our own institutions. Among the sources we use to keep up with current projects and best practices is InfoDOCKET from Library Journal. Recently InfoDOCKET re-capped its coverage of American History online resources over the past months. Here are a few of the digital collections noted in the infoDOCKET e-newsletter of September 15th:
State Library of Iowa Digitizes 1857 State Constitution
Filed By Gary Price
A new, $23,000 scanner allowed the State Library of Iowa to digitize the state's constitution. It took a whole year to to plan out how to scan the document, including an escort by a state trooper from the Secretary of State's office to the building where it was scanned. A 15 minute video about the process is also available.
Read More...
Listen Online to Historic Speeches From the 1960s and '70s at UCLA
Filed By Gary Price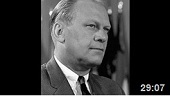 More than 300 speeches given at UCLA during the political and social unrest of the 1960s, previously accessible only via archived tapes on campus, will now be available online. The most popular recordings feature actress Mae West, satirist Lenny Bruce, screenwriter Rod Serling, and actors Jack Lemmon and Walter Matthau. Other speakers include Jonas Salk, the inventor of the polio vaccine; Holocaust survivor Elie Wiesel; and boxer Muhammad Ali.
Read More...
Note: Sen. Strom Thurmond of South Carolina spoke at UCLA in February 15,1967 on the topic of "Through the Looking Glass: The Communist World" (1 hour, 17 minutes)
New York Public Library Makes 20,000 Hi-Res Maps Available
Filed By Gary Price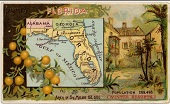 In March, the Lionel Pincus & Princess Firyal Map Division of the New York Public Library (NYPL) released more than 20,000 maps as high resolution downloads, including 1,100 maps of the Mid-Atlantic United States and cities from the 16th to 19th centuries; 2,800 maps from state, county, and city atlases; more than 10,300 maps from property, zoning, topographic, and fire insurance atlases of New York City dating from 1852 to 1922; and more than 1,000 maps of New York City, its boroughs and neighborhoods, dating from 1660 to 1922, detailing transportation, vice, real estate development, urban renewal, industrial development and pollution, political geography, and more.
Read More...
Library Company of Philadelphia Digitizes Collection of African Americana Graphics
Filed By Gary Price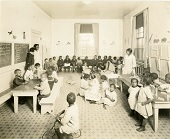 The Library Company of Philadelphia has digitized more than 900 prints, photographs, and pieces of ephemera documenting African American life, community, work, art, and political and social activism from the early American period to the early 20th century and added them to the Library Company's digital collections catalog, ImPAC. The collection will also be available through the Access Pennsylvania Digital Repository.
Read More...
Yale University Launches Photogrammar Platform, Search and Visualize More than 170,000 Historic Images From 1935 to 1945
Filed By Gary Price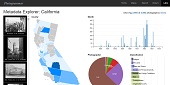 Photogrammar, a web-based platform for organizing, searching, and visualizing the 170,000 photographs from 1935 to 1945 created by the United States Farm Security Administration and Office of War Information, went live on September 2. The platform has been in development since prior to 2012, when the project from the Yale Grad. School of Arts and Sciences received funding from the National Endowment for the Humanities.
Read More...
NEH To Fund Studs Terkel Audio Archive
Filed By Gary Price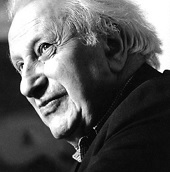 A National Endowment for the Humanities (NEH) grant of $60,000 will support the creation of a publicly accessible digital archive with nearly 5,000 oral history interviews, conducted by the Chicago journalist Studs Terkel, by Chicago Public Media station WTTW. The archive is one of 177 projects in 43 states and Washington, DC, awarded a grant this summer by the NEH, totaling $34 million.
Read More...